Founder
Vic Kupfer
vic@evergreenptspecialists.com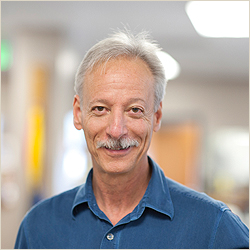 Vic was one of the early partners of Evergreen Physical Therapy Associates, the predecessor to the current practice, Evergreen Physical Therapy Specialists.

He obtained his B.S. from the University California San Francisco. His interest in orthopaedics and sports medicine led to graduate studies at the University of Pittsburgh where he received his Masters Degree.

He and his wife moved to Evergreen and raised their two daughters in the community. His is a life long Yankee fan (don't hold it against him), loves jazz and has been involved in auto racing for decades.

30940 Stagecoach Blvd # 110
Evergreen, Colorado
80439-7984
(303) 674-1594
info@evergreenptspecialists.com
Please make any appointment cancellations or changes by calling our office. We do not accept cancellations by email. There is a fee of $50.00 for late cancellations and no shows.

Office Hours
Monday-Friday 7AM-6PM
Saturday CLOSED
Sunday CLOSED

Click here for driving directions.